Welcome to the Cornerstone Forum
Pope Benedict XVI challenged us "to reinvest with some concrete and particular meaning theological statements about the uniqueness and the absolute value of Christianity," but he has also pointed the way by suggesting that a collaboration between theology and anthropology can lead to "the truly most exciting part of Christian faith."
The Cornerstone Forum is a product of that excitement and an effort to communicate it to others. For several decades, the Cornerstone Forum has worked to bring René Girard's extraordinary anthropological contribution to human self-understanding into fruitful dialogue with the theological tradition exemplified by Joseph Ratzinger, Henri de Lubac, Hans Urs von Balthasar and others, and to bring these riches to the attention of a wider, non-academic audience. Both Girard and these theologians would concur with what the future Benedict XVI wrote in his first book, namely that the Cross of Christ "has uncovered the lost center of the world's circle, thus giving their true dimensions and meaning to the movement both of individual lives and of human history as a whole." Read More
To learn more about Gil Bailie and the Cornerstone Forum you are invited to read about us HERE.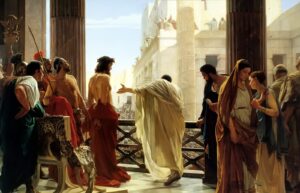 On this site you will find links to:
This iteration of the Cornerstone Forum's web presence was inaugurated in August of 2022. Our Reflections on Faith & Culture, published from August 2006 until March 2015 remains accessible and has almost nine years of posts. However, most of the audio and video players embedded in the old site no longer are active. We believe the older weblog might still make for interesting and worthwhile browsing at www.gil-bailie.com.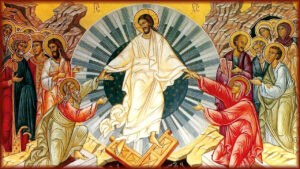 If you find our work of value please help support our efforts.
Sign-up page for our occasional email newsletters.