Winter 2023 Newsletter
Novus Ordo at The Cornerstone Forum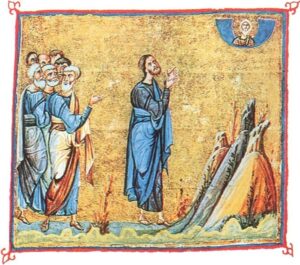 Dear Friends,
2023 is upon us and with it brings what feels like (to us not least of all) great changes afoot at The Cornerstone Forum! Our purpose hasn't changed but faces have. You have likely noticed additional voices on the blog as we incorporated new board members Alex Lessard and Rico McCahon into our band of brothers.
Randy is still around, though not with a formal title anymore (unofficially we still go to him regularly with all sorts of questions).
We have opened comments back up on the blog to encourage our friends new and old to engage Alex and Rico, and hope that you will take advantage of it.
Beyond consolidating our responsibilities, we have a few events of note on the near horizon. Alex is part of the educational non-profit Adeodatus and is hosting a major educational reform conference in June. Cornerstone Forum believes that engagement with education is a powerful means to both spread the ideas of Rene Girard and to influence the direction of culture. Too often culture today has shown signs of a dramatic reimagining of meaning and without "the no that is really an ever deepening yes to Christ" the direction of history looks perilous.
Also in June, Cornerstone will send a delegation to the 2023 Colloquium on Violence and Religion, this year in Paris. We are excited for this as it is the 100th birthday anniversary of Rene Girard and it is apt that the community that grew up around him consider it's past and future.
The peace of Christ be with you,


Since we have made all of Gil Bailie's audio library available as free downloadable podcasts, we would like to re-present and highlight particular series from the catalog in our episodic newsletters. As social media begins to churn with speculation regarding the Oscars, we thought a short excerpt from Gil's introduction to the series on the nature and manifestation of fame might be appropriate.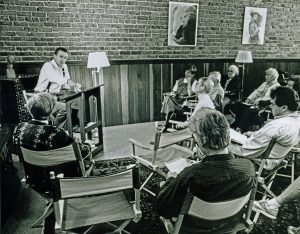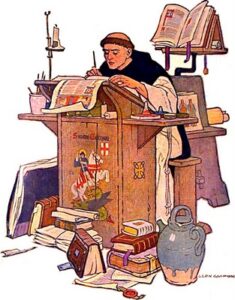 Meeting Cardinal Ratzinger at the Vatican less than a month before he ascended to the Chair of Peter and meeting Cardinal George Pell (then Archbishop) in Sydney ten or so years earlier were among the many privileges of my life. Each of these extraordinary men suffered in his own way for Christ and the Church: Cardinal Pell went to prison for a crime he did not commit, and Pope Benedict endured a constant barrage of calumnies that were the opposite of the truth of this most humble man and his exemplary contribution to the Church. May the courage and integrity they exhibited continue to inspire us.
● ● ●
The new year is always a time for the renewal of hope. In situations like those we face today, the durability and fruitfulness of our hope will depend on how deeply rooted that hope is in religious faith and anthropological reality. Sadly, if we look around, we find numerical evidence for the attenuation of Christian faith and societal evidence of the abandonment of anthropological reality. The statistics on church attendance, family formation, and gender confusion, for instance, are deeply concerning. (Less observable is the more subtle evidence of a deepening of Christian faith among a smaller but doubtless important segment of our population and the anthropological commonsense of the vast majority of our citizens.) In any case, it is obvious, to me at least, how intertwined are the decline of religious observance and the spiritual, anthropological, and moral confusions that are concurrent with it.
Those of us fortunate enough to have known René Girard realize how inseparable were these two features of his lifework. René arrived at his anthropological insights independently of his religious faith but was quick to recognize their interconnection. His anthropological discoveries deepened his faith, and it provided resources for so many others to recover or discover the immense importance of the Christian revelation. Our work at the Cornerstone Forum is an effort to continue and build upon the work that René began so eloquently and humbly. We are grateful beyond words for the prayers and support we have received from our friends over the years. Please keep us in your prayers, as you remain in ours.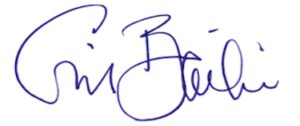 I have been most fortunate over the decades, often in the groves of academe, to meet and converse with many wise and holy Catholics. One such meeting took place in 1984 on a relatively balmy February afternoon for Minnesota – that is, just above freezing. The background to this meeting was a friendship that had already altered the course of my life.
Having both come to the College of St. Thomas in the Fall of 1981, I had already been blessed to meet Don Briel, take his Introductory Theology course as well as courses focused on Cardinal Newman and the Church, and had been chosen to join him as a research assistant in my upcoming Senior year. Along the way, I had switched from pre-medical studies to theology, inspired by his sagacity, sanctity, and, I will admit, savoir-faire. It was certainly the most powerful mimetic moment in my life. That providential meeting set the stage for this one.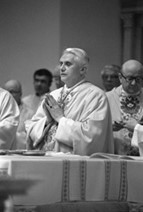 Joseph Cardinal Ratzinger celebrating Mass at the Chapel of St. Thomas Aquinas on February 12, 1984.
When Joseph Ratzinger came to St. Thomas to dedicate a new college seminary building, Don was asked to arrange a meeting for him with theology majors. This is how I and a few other aspiring theologians came to spend an afternoon talking with Cardinal Ratzinger about anything we wished in a classroom in Albertus Magnus Hall.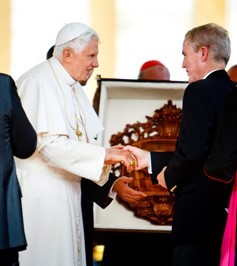 Two saintly men of the Church.
As Don later wrote, "The atmosphere was fairly charged at the time and reactions had been strong following the recent publication of The Ratzinger Report in which for perhaps the first time many American Catholics began to recognize both the clarity of Ratzinger's convictions about the need for renewal in the Church and the subtlety of his theological insights which, despite the already defined caricature of ahistorical conservatism, could not easily be reduced to the language of politics."
The man we encountered was nothing like the caricature – he was soft-spoken but witty; careful but candid; erudite but most humble. Don again: "Years later I spoke with one of those theology majors who was struck by the unexpectedness of Ratzinger's emphases, especially his prophetic emphasis on the importance for the Church of the future of China." I don't remember if that was from one of our conversations, but in connection with China and the then popular topic of "inculturation," I had asked the Cardinal about the whether the matter of the Eucharist could be changed in a country with rice rather than wheat as a staple. He said that it would be an open question and perhaps warranted for such a culture. He would later oversee an answer along these lines in the 1992 Catechism (Part 2, Section 1, Chapter 2, Article 2 on Liturgical Diversity and the Unity of the Mystery).
I have never been to any school reunion, but I would eagerly reunite with all of the lowly theology majors who met a future pope that day. I would love to hear their memories both of Joseph Ratzinger and of Don Briel. And I would add what I didn't know then: that the Cardinal Pope and I shared a birthday.
And to give Don the last word on this gentle, holy priest: "In the end, the insight of the scholar pope that the new evangelization must proceed not on the grounds of disputation but in the invitation to love, Deus Caritas Est, shaped a new understanding of the vitality of orthodoxy, not as a safe middle between the extremes of traditionalists and progressives but as a vital alternative to their frozen fascination with political accounts of the Church."